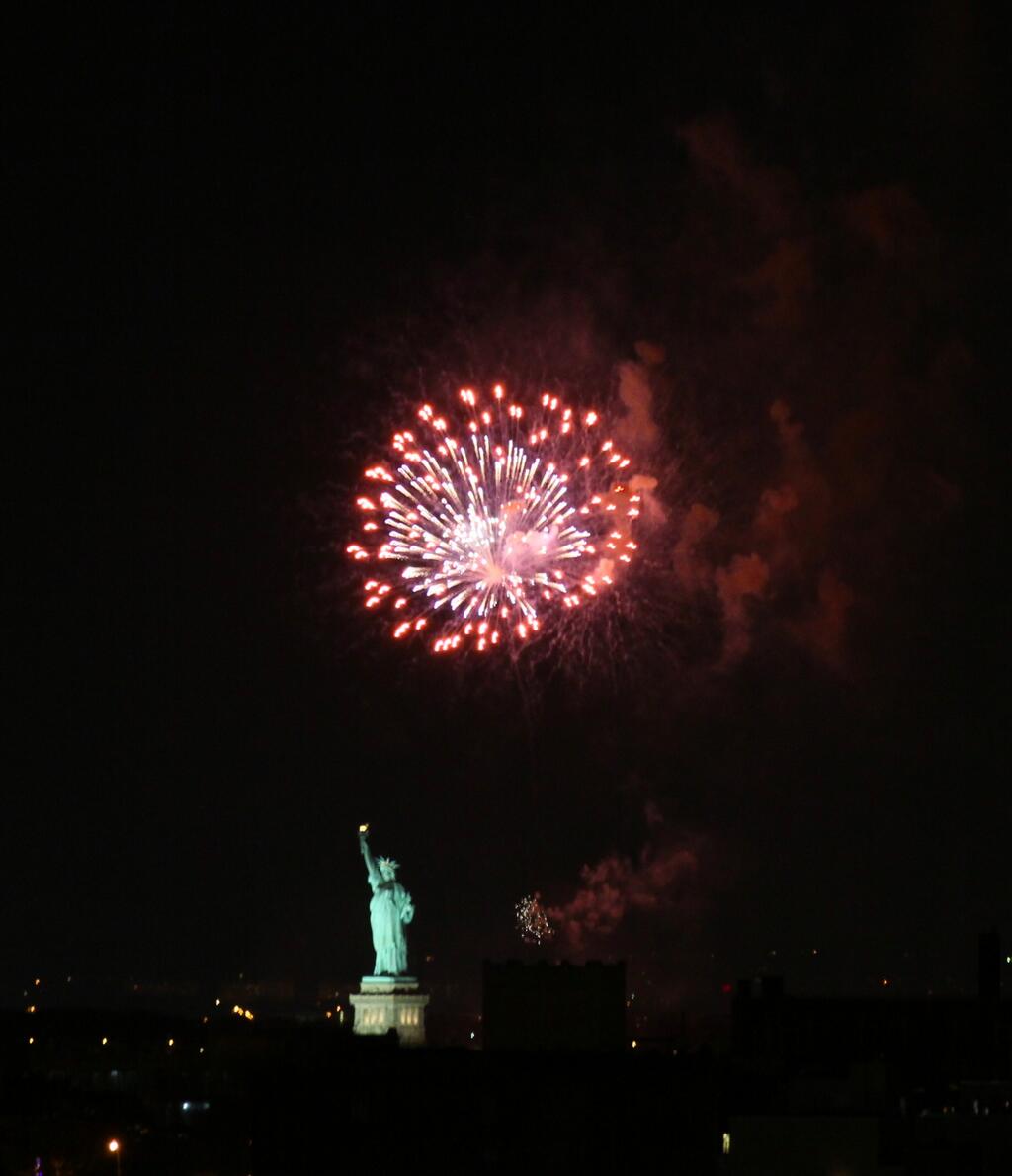 Last night Rebecca and I watched the NYC New Year's Eve fireworks show from our Brooklyn apartment. We are fortunate enough to have a direct view of the Statue of Liberty from our living room, around which the fireworks were clustered. It was a nice, relaxing end to an eventful year.
We moved to New York City in August when an opportunity came up for me to work out of Bazaarvoice's NYC office for a short period. I have always wanted to live in NYC, and as parents of a 1-something year old, this was perfect timing. Finn, our toddler, wasn't old enough to have to worry about leaving any friends behind or having to deal with schools in NYC. It wasn't difficult to tidy up the rest of our lives in Austin by renting out our house, loaning out our cars to friends, and putting everything we didn't take with us to NYC in storage. I found a 1-month, furnished sublet on Craigslist for the month of August and we used the time to find our "permanent" apartment. Apartment hunting in NYC can be a bit of an ordeal, but in the end we found ourselves deciding between living in the Upper West Side or Park Slope, Brooklyn. Park Slope felt a little more family friendly with its nice parks, walkable streets, and abundance of restaurants and small shops. And so at the beginning of September, we found ourselves residents of a very hip part of Brooklyn.
2013 was our first full year as parents. Finn started off the year as a not-so-confident crawler and ended the year as a sprinter, with us having to chase him around Central Park to keep him from throwing himself off of boulders. He seems to have had a great time in NYC, with the city's abundance of trucks, trains, and lots of other sights and sounds to keep his attention. It has been pretty amazing to watch him learn our neighborhood, which he often demonstrates by pointing out directions, from his stroller, to various bagel shops and the library that we frequent. We were also lucky enough to live within a couple blocks of a large neighborhood park, which, during the late summer, was perpetually filled with neighborhood kids alternating between running around the playground and cooling off under the water sprays.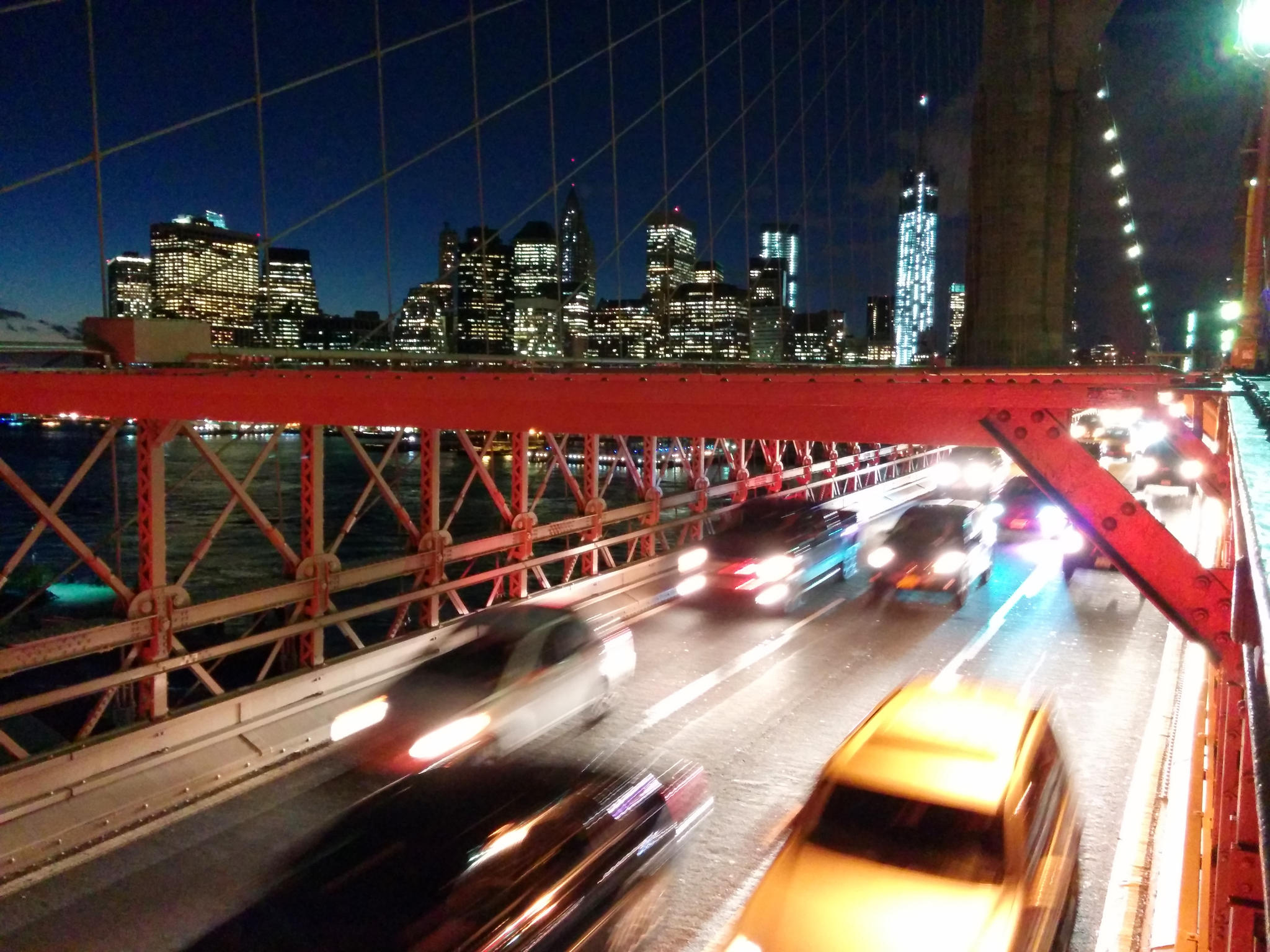 New York fulfilled most of our expectations. It's awe-inspiring to cross a Manhattan avenue and see two rows of perfectly aligned sky-scrapers, seemingly sloping down with the earth's curvature until they blend into the city haze. It's amazing to walk through Central Park and admire how such a fantastic retreat, with its miles of paths, lakes, and wonderful trees, can exist in the middle of such a loud, non-stop city. Entering Central Park always makes me appreciate the foresight of men like Frederick Olmsted. Of course, in New York we have some of the world's best museums and restaurants, a mere subway ride away. With all of its amenities, you can't help but feel that you are at the center of the universe, all of the time.
It took a few months, but I eventually felt a little at home in New York. The various subway lines of the MTA began to make sense to me, and sometimes I could even answer questions from tourists as if I knew exactly everything there is to know about NYC - which subway lines went where, which stop to get off and change at, and so forth. I even found myself sometimes getting annoyed at the slow tourists meandering in front of me, preventing me, an impatient New Yorker, from quickly going wherever I needed to go. This just means that when we leave, I'll definitely miss the city. I think my favorite take-away will be the knowledge that when we come back to visit, it'll be with a different perspective and appreciation for the city. I like to think I'll feel comfortable, like a regular walking into to a private club, knowing exactly where everything is and how things work.
Travel
We started 2013 off with a return trip back to Austin, TX from Charleston, SC, where spent the 2012 Christmas holidays and New Years.
In May, I went to Denver, Colorado for Gluecon. Rebecca and Finn came up after the conference, and we spent a few extra days in Fort Collins and a night in the beautiful Colorado Rocky Mountains at a cabin owned by Rebecca's relatives.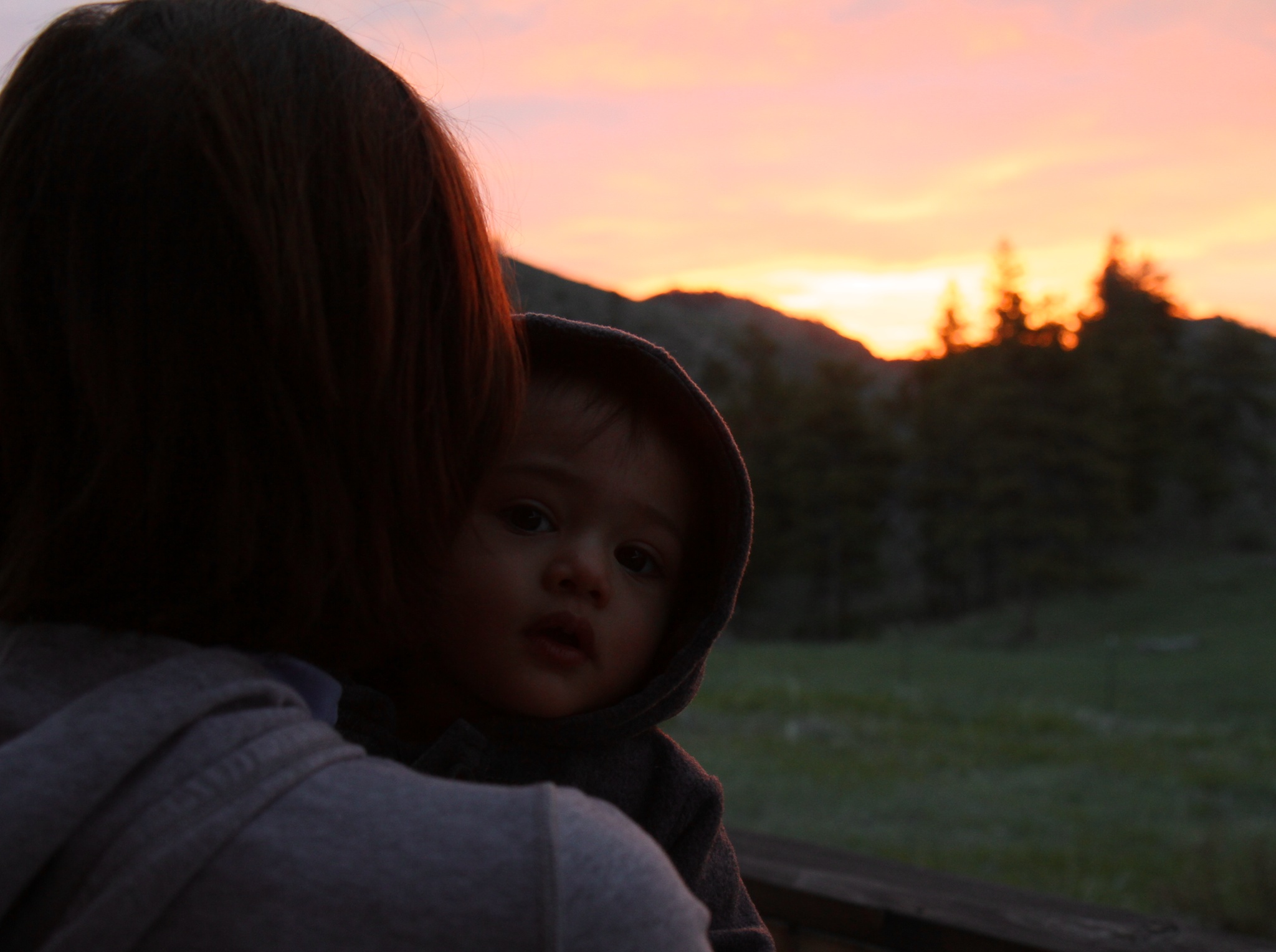 In June, I went out to Las Vegas to meet up with old friends for our annual Vegas weekend. This trip was timed so that we could play in a couple of the smaller World Series of Poker events. I ended up missing registration on my WSOP event but I did make the final tables on two out of two non-WSOP tournaments I played in, which paid for my trip and more.
Our big trip this year was to Scotland and Ireland, which we timed to slip between leaving Austin and moving to NYC. So in mid-July, we departed Austin for Scotland with a two night detour in NYC to drop off some stuff for our move and to give Finn a break from air-travel.
From NYC it was a pretty easy direct flight to Edinburg, Scotland.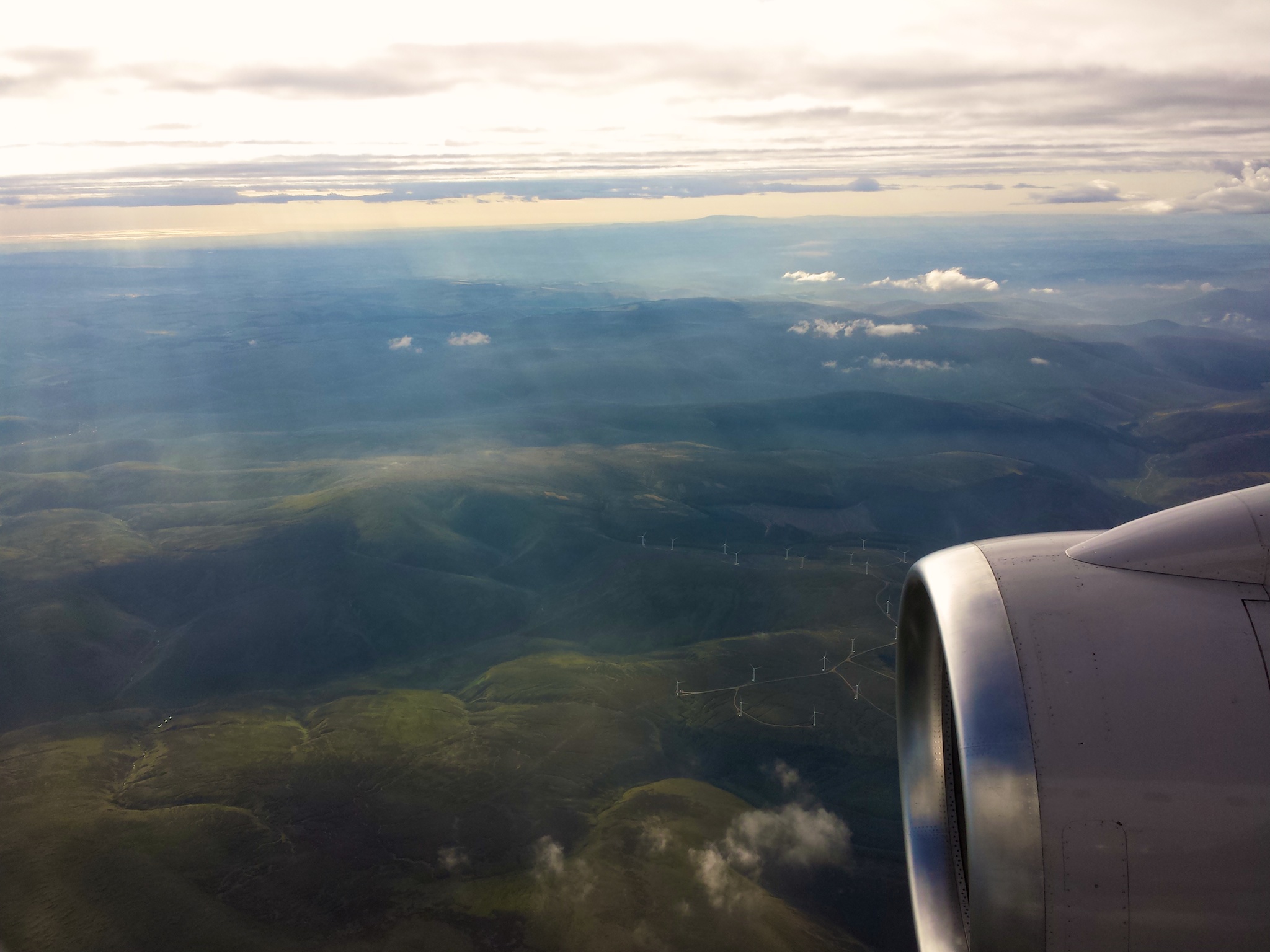 We visited Rebecca's sister in St. Andrews where we rented a nice apartment from HomeAway.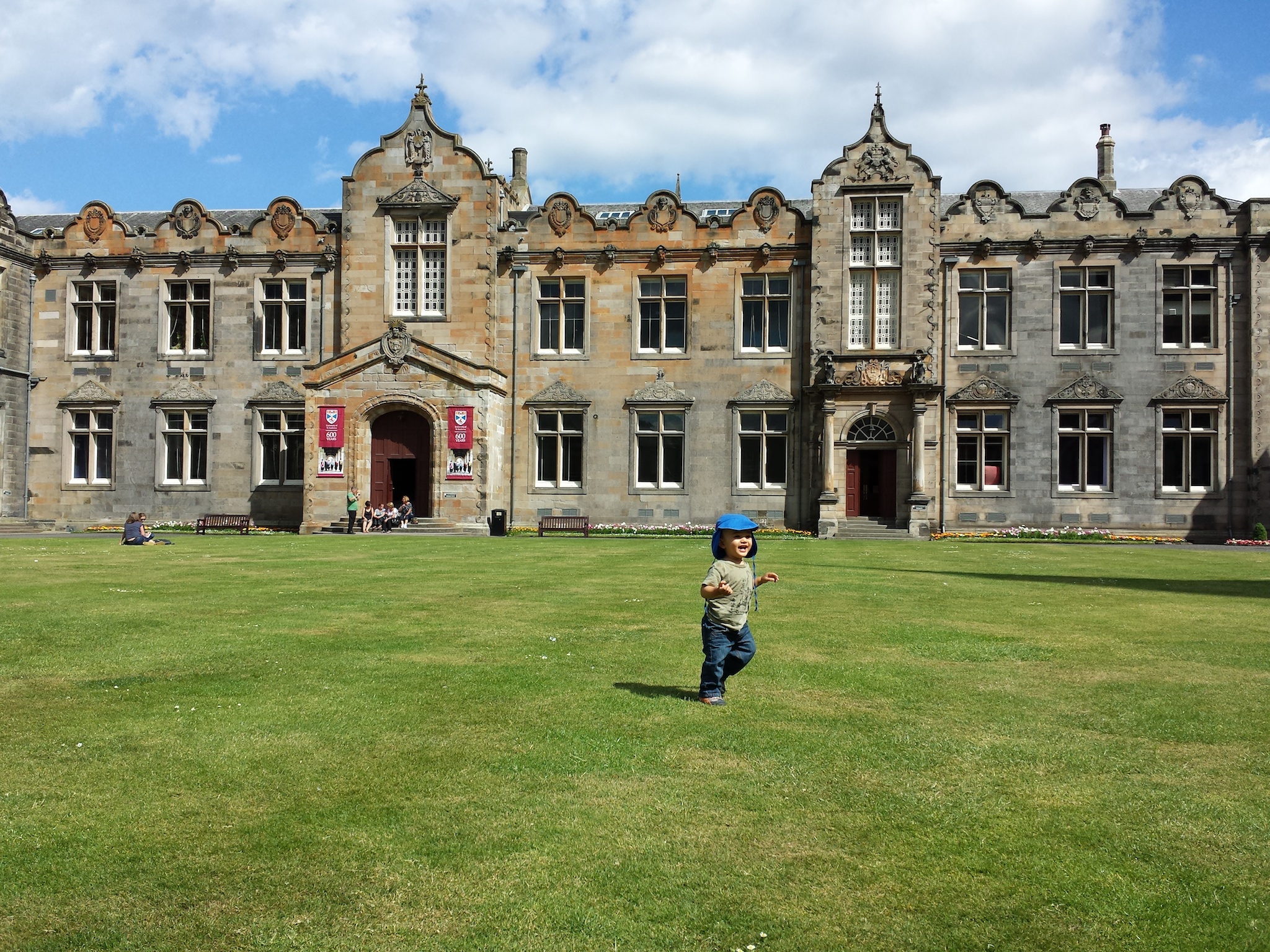 After a few days in St. Andrews, we drove up to Lochcarron, where we had a cottage for a 5 days or so.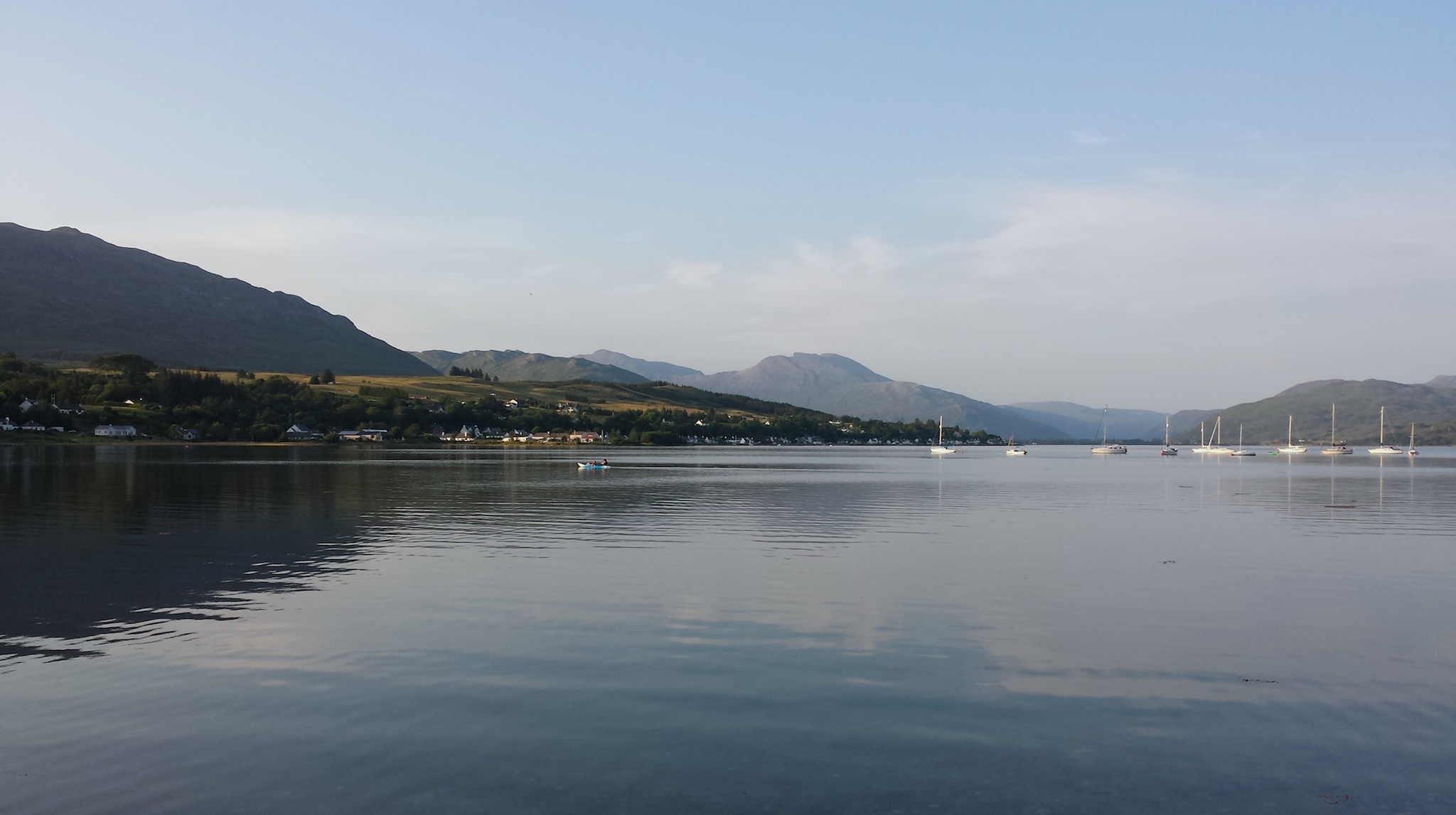 From Lochcarron, we made some drives around the Scottish Highlands, including a very nice, beautiful day on Skye.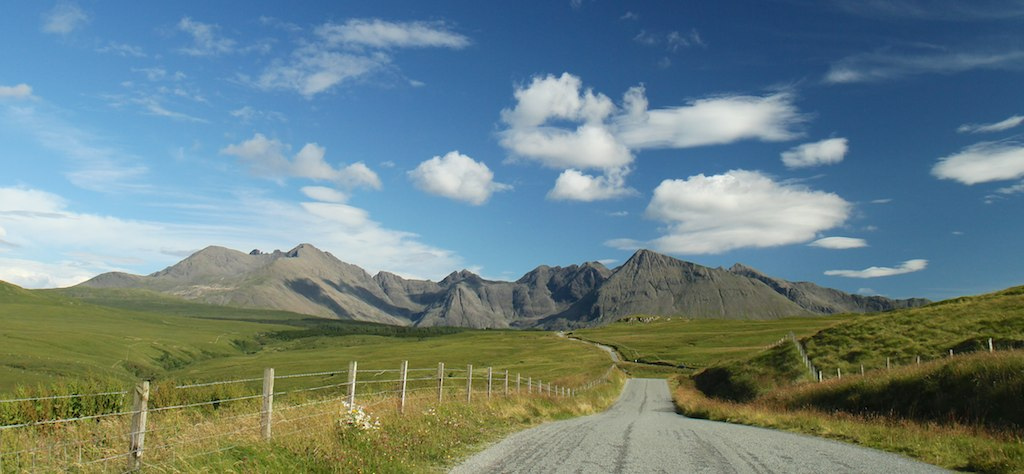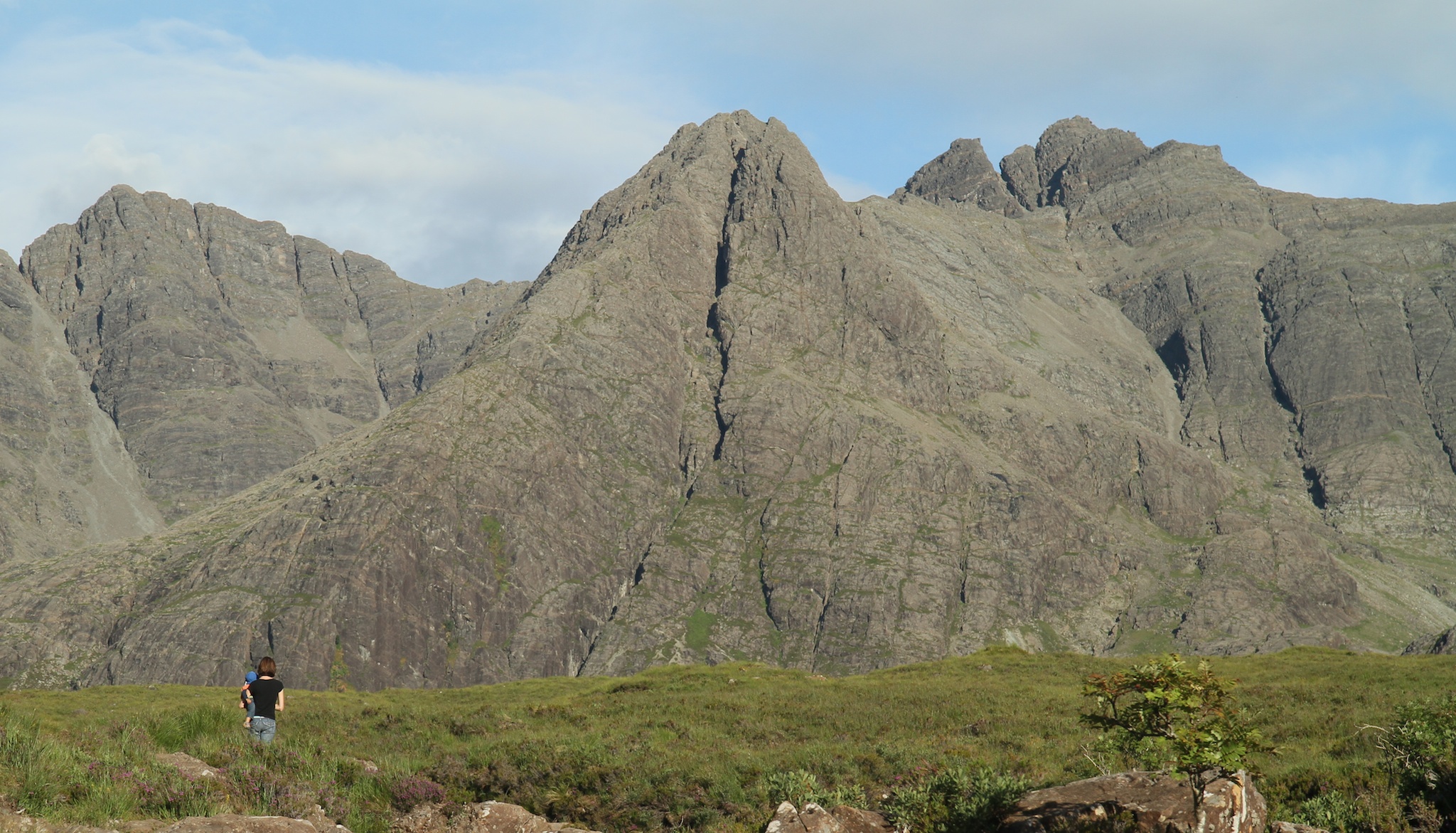 From Lochcarron, we drove down to Glasgow for a quick visit. No trip to Europe is complete without a stopover to Ireland to visit the relations, especially since this would be Finn's first time meeting his Irish family. So we took a puddle jumper from Glasgow to Dublin, Ireland. After a nice visit with the family, we flew back to NYC, now as soon-to-be New Yorkers, from Dublin.
In August, I took a trip up to Manchester, NH to go to Dyn Inc's Geek Summer Camp. Since it was only a single day event, Rebecca and Finn came along and we made a long weekend out of it, visiting Portland, Maine and a few other small towns along the way. In Kennebunkport, ME, we stopped by Nunan's Lobster Hut, which is undoubtedly owned by people related to Rebecca.
In September, I went down to Atlanta, Georgia for a recruiting trip at Georgia Tech. Since I was "in the neighborhood", I flew down to Charleston, SC where Rebecca met me with Finn. It's always nice to visit Charleston, especially for Finn and his grandparents.
Rebecca had always wanted to see the autumn leaves changing in Vermont, so in October we took another long weekend up to Burlington and Woodstock, Vermont.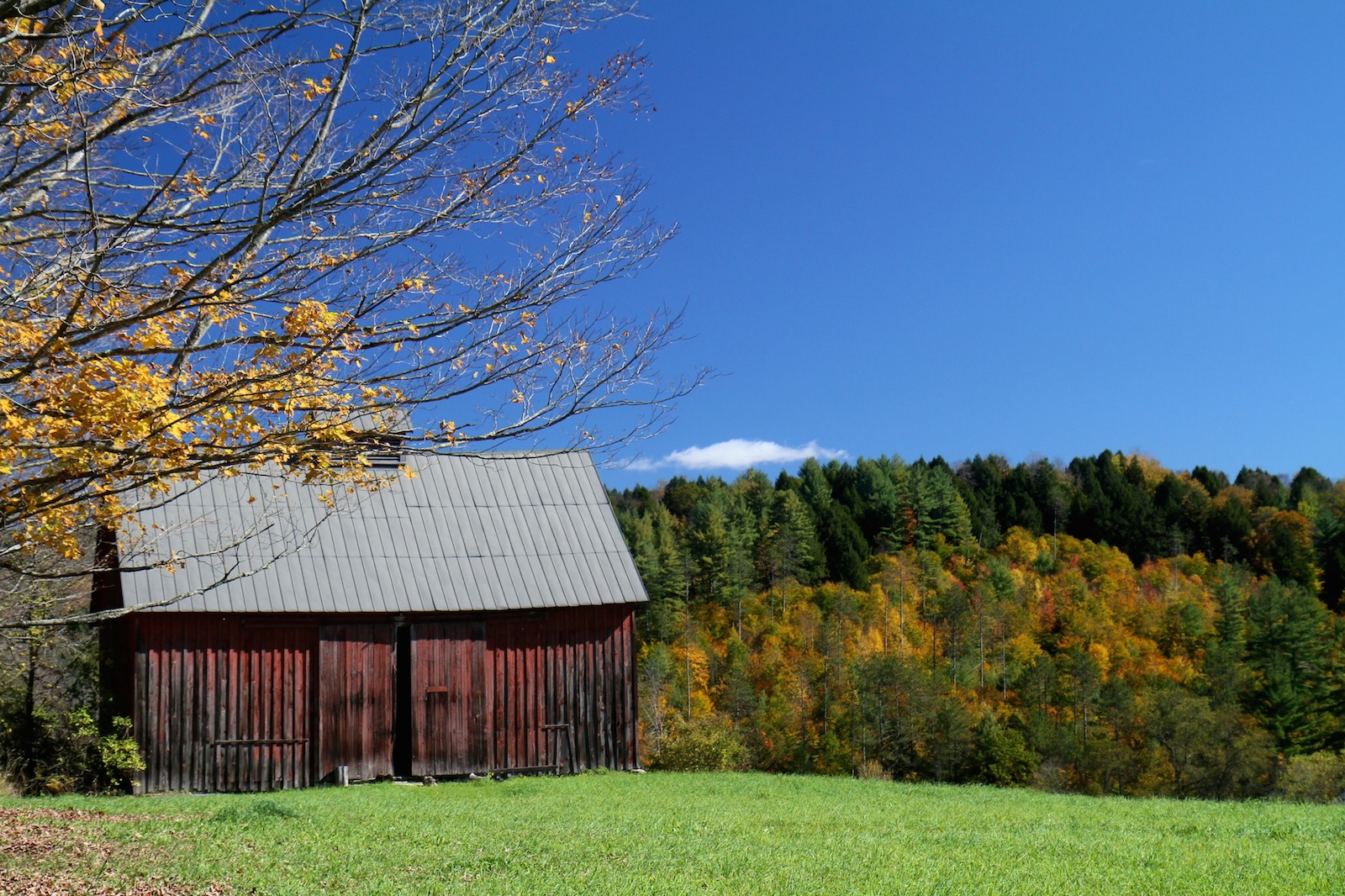 I attended AWS's re:Invent event Las Vegas in November, making it two trips to Las Vegas for the year.
A week after I got back from Las Vegas, an ex-pat friend of ours living in China was attending a conference in Boston. So of course, we had to make a weekend trip out of it. It was our first time on Amtrak, which was surprisingly nice.
With so much travelling already in 2013, we stayed put for the holiday season. Both of our families visited New York in November, so we didn't feel the need to go anywhere else and just enjoyed New York for the rest of the year.
Conferences and Events
I think this is a comprehensive list of tech conferences and events I attended this year.
TEDxAustin
GlueCon
Texas Linux Fest
Bazaarvoice I/O
Dyn's Geek Summer Camp
World Maker Faire
AWS re:Invent
Other Highlights
Finn turned 1! And that means we concluded our first full year as parents and everyone still has 10 fingers and toes.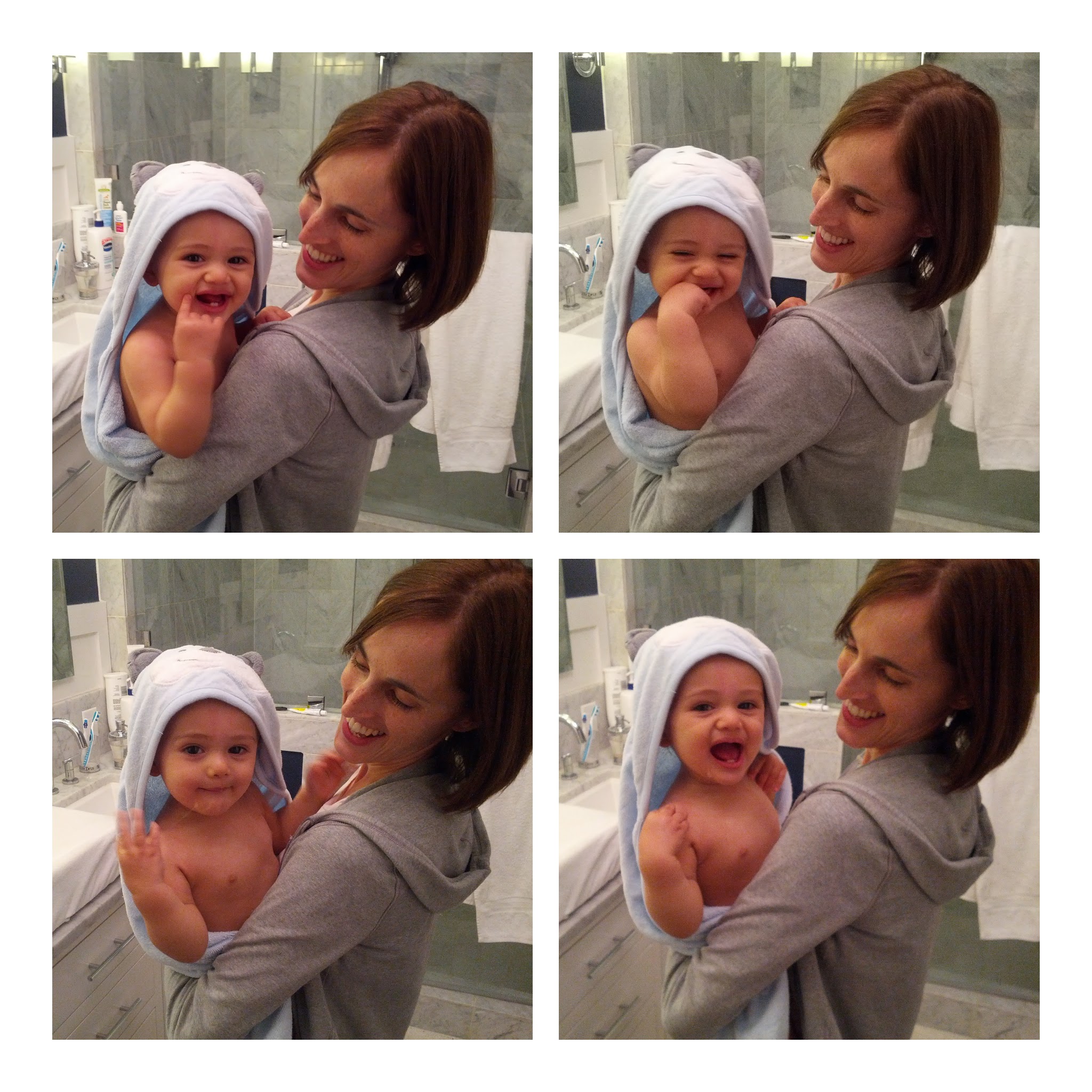 After almost 5 years, we finally landscaped our Austin yard in March

Rockies' game at Coors Field
New York Century Bike Ride. We rode from the top of Central Park down to Prospect Park in Brooklyn.
Jazz Age Lawn Party on Governor's Island
US Open - went three days and saw both the Women's Finals (Serena Williams def. Victoria Azarenka) and Men's Finals (Rafael Nadal def. Novak Djokovic)
NY Knick's game at Madison Square Garden
We went to the Daily Show!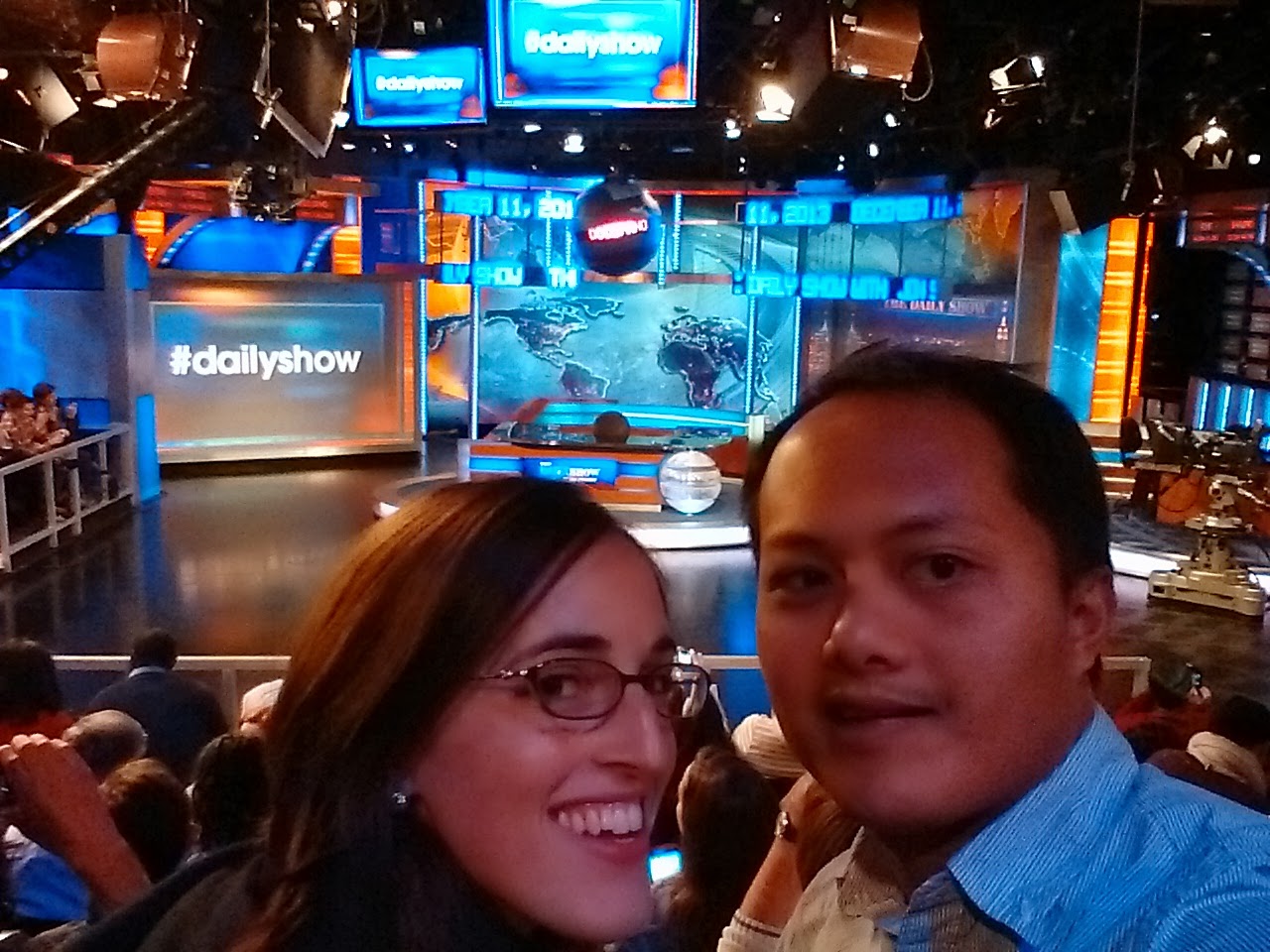 I played golf in Scotland.
I bought a bike and while the weather was nice, I rode almost daily from Park Slope, Brooklyn to the Bazaarvoice NYC offices at Union Square, Manhattan.
Notable Meals
2014
We started 2013 off in Austin, TX and ended the year in Brooklyn, New York with a bunch of great memories in between. It looks like we'll be back in Austin soon, but who knows where the 2014 retrospective will be written from.
I've got big goals and aspirations for 2014. That's what makes this all interesting and exciting.